Biden named DC Circuit Court Judge Ketanji Brown Jackson as his Supreme Court Justice nominee this morning.
The Associated Press reported the decision citing an AP source.
Jackson, 51, earned both her undergraduate and law degree from Harvard. While in law school, she was an editor of the Harvard Law Review.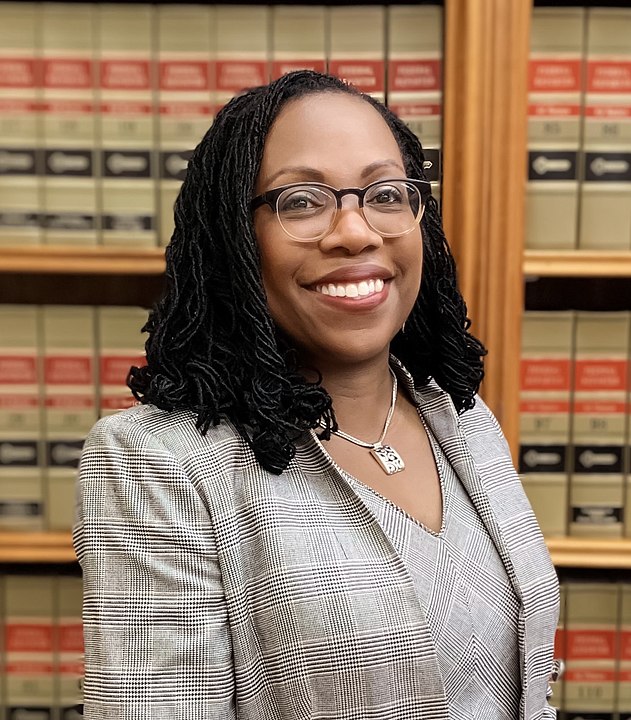 After law school, Jackson clerked for three federal judges, including Supreme Court Justice Stephen Breyer.
According to Elaine Godfrey, Jackson is likely to make it through the nominating process as she lacks baggage from controversial rulings and she fits the bill of what the DC establishment typically looks for in a justice. She followed the same track as now-Supreme Court Justice Brett Kavanaugh.
Godfrey also notes Jackson would likely have the 51 votes necessary to be confirmed and received votes from Republican Senators Lisa Murkowski (R-AK), Susan Collins (R-ME), and Lindsey Graham (R-SC) when she was confirmed to the DC appellate court.
This all would the Biden administration avoid a contentious nomination process while his administration's approval ratings are in the tank, inflation is on the rise and while the world is on the brink of a potential global war.
This is a breaking news story and will be updated as information becomes available.
Advertisement
HELP Win Back the Senate and Save America [Click HERE to WIN]