Congressman Chris Jacobs (R-NY) has announced he will be retiring from Congress and not seeking reelection this fall.
Jacobs, who represents New York's 27th Congressional District, made the announcement following backlash for supporting the Congressional Democrats effort to pass gun control measures.
The measures have been seen as mostly unfavorable amongst his colleagues in Congress and Republican voters.
Jacobs was a vocal supporter of an assault weapons ban which has been floated by Democratic Party leaders, including President Biden.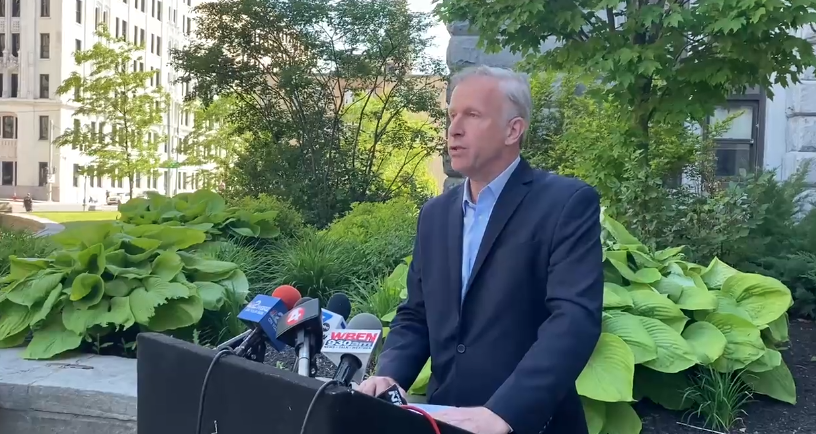 During the press conference announcing his retirement, Jacobs said, "The last thing we need is an incredibly negative, half-truth-filled media attack funded by millions of dollars of special interest money coming into our community around this issue of guns and gun violence and gun control."
Jacobs took office in July of 2020 after winning a special election to fill the seat of former Congressman Chris Collins after he resigned in 2019 and pleaded guilty to insider trading charges.
Jacobs, an Attorney by trade, previously served in state and local government posts and most-notably worked in the George H.W. Bush Administration under then-Housing and Urban Development Secretary Jack Kemp.